W Atlanta - Buckhead Welcomes SunTrust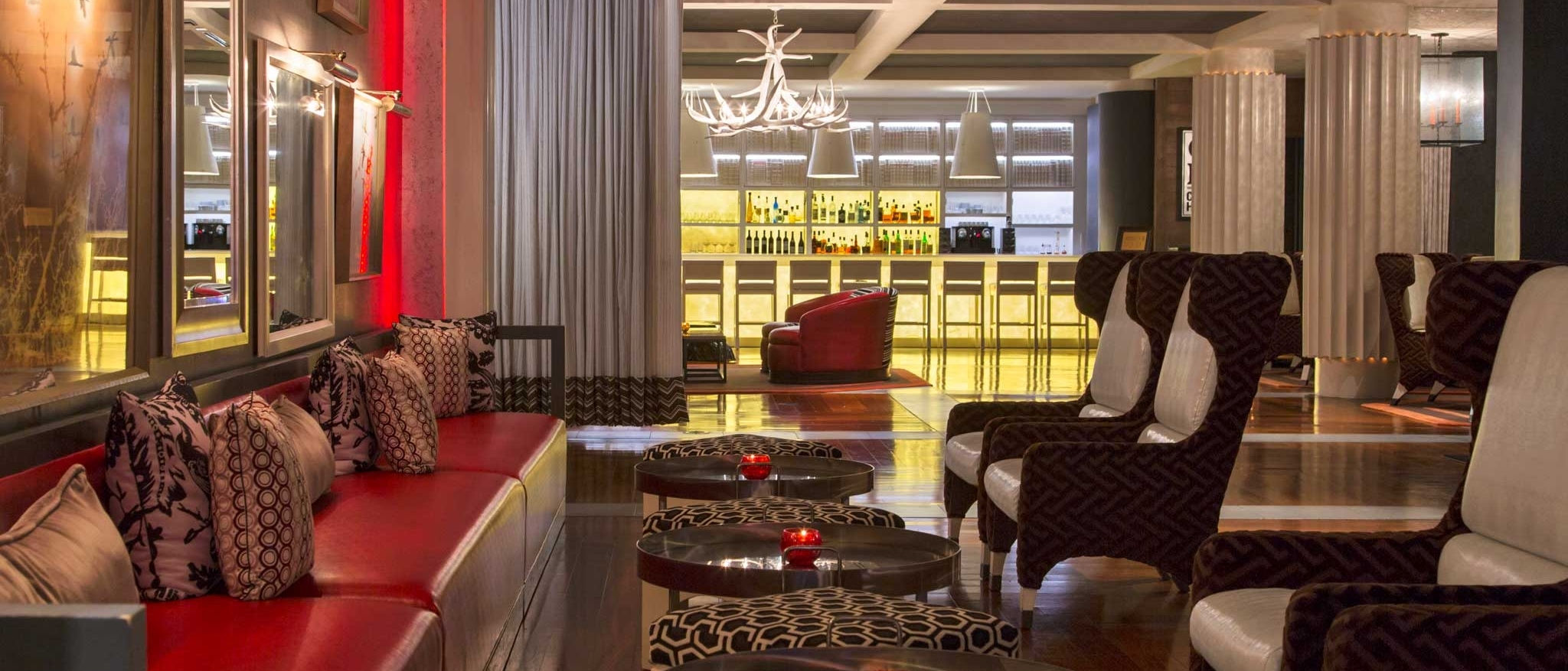 We look forward to welcoming you to Atlanta. Be sure to book your next stay at either of SunTrust's preferred Starwood Properties - W Atlanta - Buckhead and The Westin Peachtree Plaza Atlanta.
Being a SPG member has its perks. If you haven't already, register today and learn more about SPG's exclusive member benefits. Plus, contact our Customer Contact Center at 1-888-625-4988 and ask about the Gold and Platinum Status Challenge, one of SPG's best kept secrets. Get to Gold or Platinum in just three months using this challenge (one time only). Call for more details.
At W Atlanta - Buckhead, spend the day exploring Atlanta and spend the night relaxing in your very own slice of heaven - our signature W bed. W Atlanta - Buckhead hotel features interiors by celebrity designer Thom Filicia, a sensational swirl of high-energy interiors, vivid design, cutting-edge technology and uniquely modern amenities to fulfill every wish. Waking up is Wonderful in our 291 guest rooms and suites. Cool off in our outdoor WET® pool and break a sweat in our fitness center. And remember with our Whatever/Whenever® service your wish is our command.